The digital marketing landscape is changing. With the increased use of social media, email campaigns, and search engine optimization, it's become more important than ever to have a strong digital presence. You need to reach out to potential customers on their terms- in other words, wherever they are online. If you're an animal health or nutrition company struggling with how best to do this, we've got 10 strategies that might just be what you're looking for.
1) Create engaging content
People don't want generic ads- they want interesting content that catches their eye and makes them curious about your company. Provide valuable information through blog posts or videos on YouTube so people will find your business helpful when searching online for solutions related to the industry you serve.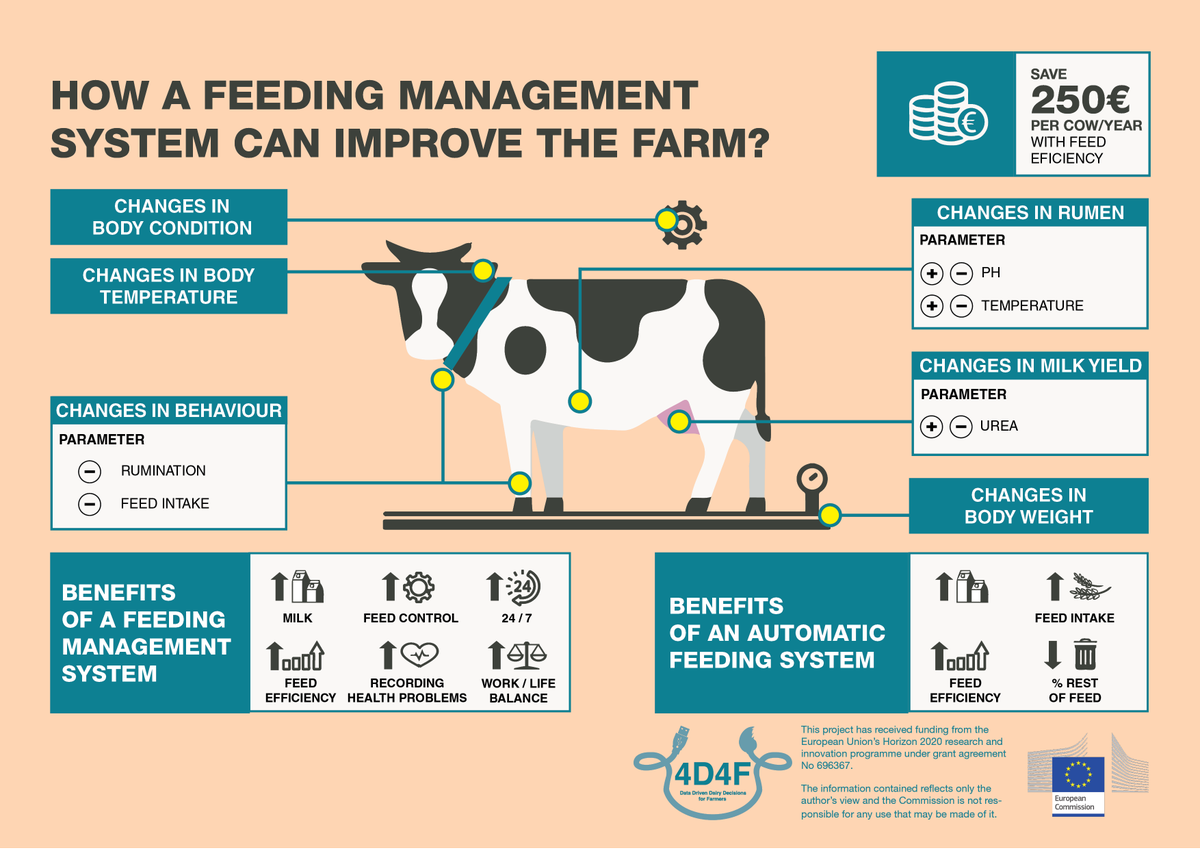 5 examples of content marketing for animal health and nutrition companies:
Write about animal health challenges and how to solve them
Write about animal health best practices and how to improve their performance
Write about animal feed types
Write about farm management best practices
Write about animal health services and improving farm profitability
2) Use paid ads to boost your content
Once you've created a piece of content that's engaging, use Google Adwords, Facebook, or LinkedIn Ads to promote it. This will increase its exposure and ensure that you're reaching the right audience.
5 Digital advertising strategies for animal health and nutrition companies:
Conduct competitor analysis on how other brands are advertising and on which platform
Utilize PPC research tools like Ahrefs and SEMRush to know the minimum bid for keywords like "animal feed products", "animal nutrition products"
Write customer-focused ad copy
Use animal species-specific creative assets such as images and videos to improve Click Through Rate
Implement a B2B lead nurturing process to convert leads into customers
3) Engage in social media conversations
Social media is key when it comes to digital marketing. Start a Facebook page, post helpful information on Twitter and participate in LinkedIn Groups so you can join the conversation offline as well.
Social media marketing for animal health and nutrition companies:
Create a Facebook page and regularly post information helpful to your target market
Post customer success stories on LinkedIn for other potential customers to find and read about how they used animal health products to improve their business
Participate in social media chats related to the industry you serve, so you can connect and have conversations with potential customers
Network with like-minded professionals through LinkedIn Groups
4) Create email campaigns
Generate more interest in your business by sending emails to current and potential customers with important news or updates they'll want to know about. Make sure you're tracking who's opening these emails and which links are being clicked on by using a tool like Marketo or HubSpot.
Email marketing campaigns for animal health and nutrition companies:
Start an email subscription list and share relevant animal nutrition blogs on a weekly or bi-weekly basis
Share industry news relevant to your customers
Email campaigns can be used for announcing sales, new product launches or promotions. Make sure they're personalized and that the email has a clear call-to-action so people know what action you want them to take
Personalize emails so the subject line will be more likely to grab attention and get opened
5) Be involved in industry link building
As an animal health or nutrition business, it's important that you're involved with industry link building. This means developing relationships with other companies so they'll want to mention your brand when talking about related topics online. For example, if you're a pet food company, try to get your name mentioned when an article is posted online about the 10 best dog foods.
5 Linking building strategies for animal health and nutrition companies:
Post a link to someone else's website within your own, so you'll be able to have a say in the content on that page
Comment on industry blogs and websites as well as linking out to other companies or experts in order to build relationships with them
Guest blogging is also another way to increase exposure for your brand and connect with potential customers through your writing
Write industry articles for magazines or other types of publications
Ask a partner company to supply your brand name in an article about their latest news or product launch. This will help you get more exposure on the Internet as well as show your own customers that you're involved in closely related fields
6) Optimize your website for search engines
It's not enough to just have a website- you need to make sure people can actually find it when they search for content related to what you offer. Include a blog, make sure your pages are easily accessible, and optimize your site for search engines with the help of an expert.
5 Website optimization strategies for animal health and nutrition companies:
Break down your website into animal health products, animal species, sub-species, services, corporate, and other major categories.
Make sure your site is mobile responsive so people can view it from any device
Get familiar with your web analytics and track which pages are getting the most page views and which are not
Make sure all your keywords, whether they're long-tails or short-tails, are showing up in the right places on your site. For example, if someone searched for "dog food," make sure you have a blog post that's relevant to this search so it'll show up when people look through the results
Link to your social media profiles from your website or blog, so more people can find you online through social media platforms
7) Invest in infographics
An infographic like 10 Fastest-Growing Animal Health Trends can be a great way to promote your brand. Not only will it get you noticed by potential customers, it'll also be shared quite a bit if you make it well enough. For
an infographic that reaches your target audience and has the potential to drive a lot of traffic, try outsourcing the design.
6 Infographics best practices for animal health and nutrition companies:
Make it look professional and eye-catching
Include plenty of graphics that relate to your brand or industry
Use a catchy title
Present data in a way that's easy-to-read and understand for your customers. Try using numbers throughout the infographic instead of just bullet points and include some relevant statistics while you're at it
Try using plenty of quotes to attract attention and make it shareable
Include a call-to-action at the end of your infographic so people can visit your site or shop for related products (like supplements, grooming items, etc.)
8) Use a local SEO strategy
If you have multiple locations, be sure to include that information on your website and on Google My Business. This makes it easy for local customers to find your company and helps you show up higher in search engine results too.
5 Local SEO Strategies for Animal Health and Nutrition Companies:
Claim your free Google My Business listing to include all the information that an online customer might want to know, like your address, phone number, hours of operation, and website
Add a map to show customers when they're searching where you are in relation to their location so they can stop by more easily
Include keywords throughout your website, for example, by using "Philadelphia animal health" instead of just "animal health."
Add social media profiles to your local listing on Google My Business so you can stay connected with potential and existing customers. Get familiar with your analytics here too to learn what's working
You should also add a unique phone number specific to each location to make it easy for customers to find your nearest location
9) Use video marketing
Videos like Pet Food Industry In Review are a great way to showcase your brand and key points related to what you offer. Make sure these videos appear on YouTube, Facebook, and other social media sites.
5 video marketing strategies for animal health and nutrition companies:
Don't just post videos. Make sure you're also getting subscribers and sharing your videos on other social media platforms too.
Use videos to show off how your products work, ways they can benefit customers, etc. For example, if you sell dairy, pig, equine, or beef health supplements, use a video of all the benefits those supplements offer instead of just telling people about them.
Use testimonials and quotes from customers or experts in the animal health industry to show that your products are reliable.
Include a call-to-action at the end of each video asking people to subscribe to your channel, like you on Facebook, follow you on Twitter, etc. It's also helpful if you put a link to your website at the end of each video so people can contact animal nutritionists, book a sales call or set up a consultation.
As you go along, keep track of which videos get the most views and what types of videos are popular with your audience to learn more about what they respond to so you can create similar content in the future.
10) Hire a professional digital marketing agency
If you're not sure how best to approach a digital marketing strategy, enlist the help of professionals who are experienced in what works. While there's no one perfect path to reaching your target audience, these companies will have years of experience when it comes to providing solutions that work for businesses like yours.
11) Track your results
Measure everything- who's signing up for your email campaigns, how many people are viewing your website and so on. This will allow you to see the success of each strategy so you know what to continue doing and what needs a revamp .
12) Use SEO services
Since Google is the number one search engine in the world, it's important to make sure your site is optimized for SEO. This will help you rank higher and encourage more people to visit.
5 SEO strategies for animal health and nutrition companies:
Keep your site updated so it doesn't lose any credibility. Having outdated content or pages can make you look unprofessional
Add keywords throughout your website, for example, by using "beef animal health" instead of just "animal health."
Use an SEO expert to optimize your website and get familiar with analytics.
Study the market- see what your competitors are doing to improve their SEO and try to outdo them.
Create plenty of web content- having an abundance of material will help get you a higher ranking on search engines and allow you to reach more people. For example, if you sell cow care products, post blog entries about ways to keep cows healthy. When you post articles like these, include keywords to get yourself ranked on Google search.
The digital marketing landscape can be complicated, but with these 10 strategies, you'll be able to build a strong online presence that will ultimately influence your bottom line. Implement each of them so you can grow your animal health or nutrition business and stay ahead of the competition.
We've covered a lot, but it's understandable if you're still left with questions about digital marketing or what strategies you should start using for your company. If that's the case, don't hesitate to contact us.
Did you find this article valuable?
Support Anand Iyer by becoming a sponsor!