The digital marketing landscape is changing. With the increased use of social media, email campaigns, and search engine optimization, it's become more important than ever to have a strong digital presence. Whether your business is large or small, digital marketing improves conversion rates, increases reach, and ups your revenue. You need to reach out to potential customers on their terms- in other words, wherever they are online.
Here, we have got you covered with the top 14 digital marketing strategies for animal health and nutrition companies.
What Are Digital Marketing Strategies and Why You Need One
A digital marketing strategy can be defined as a plan to help companies establish a digital presence on various online channels and platforms, and achieve desired goals. When done right, digital marketing strategies help generate high-quality leads and attract more traffic, ultimately, growing a business by turning the target audience into paying customers.
Some common digital marketing tactics include SEO (search engine optimization), content marketing, pay-per-click (PPC) advertising, social media marketing, voice search optimization, email marketing, and others.
What a Robust Digital Marketing Strategy Can Do for Your Business
A successful digital marketing strategy helps you optimize marketing workflows and analyze performance data to make continuous improvements to your marketing plan. However, there's more to it.
Helps Set Clear Goals
Before you get going to achieve success, you should be able to define what success means. This is where setting goals becomes important. Digital marketing strategy can help give a clear direction to your marketing efforts by helping set up short- and long-term goals.
Better ROI
Digital marketing efforts are much more budget-friendly than traditional marketing channels such as television or print advertising. With the right plan in place, you can get a better return on investments.
Actionable Analytics
It is easier to monitor and analyze analytics for digital marketing strategies with various easy-to-use analytics tools. For instance, you can track the performance of your post or ad on social media to make timely corrective changes to improve its engagement or performance. Plus, collecting data for analysis requires just a few clicks.
Improves Reputation
Digital marketing efforts in the right direction can improve brand image and brand loyalty. It establishes your brand among a large number of audiences. In fact, your customers can become your brand ambassadors on digital platforms.
Ensures the brand's survival
With the increasing number of mobile and internet users, businesses cannot miss out on reaching their customers online. Additionally, a strong digital presence reflects professionalism and establishes your expertise to stand out from the competition. To survive in this competitive landscape, you have to build a brand that is accessible.
Top 14 Digital Marketing Strategies for Animal Health Companies 
If you have little or no idea where to start, we have got you covered with these practical and effective digital marketing tactics.
1) Create engaging content
People don't want generic ads- they want interesting content that catches their eye and makes them curious about your company. Provide valuable information through blog posts or videos on YouTube so people will find your business helpful when searching online for solutions related to the industry you serve. Try to address the pain points and write with an intent to help solve them. In fact, a targeted, well-researched, and well-written blog can address the important concerns of your potential customers.
Moreover, make sure your content is
Easy to navigate
Easy to read and understand with comprehensible fonts
Sharable with social share buttons
Prompting action from readers with a clear CTA (call to action)
Mobile-responsive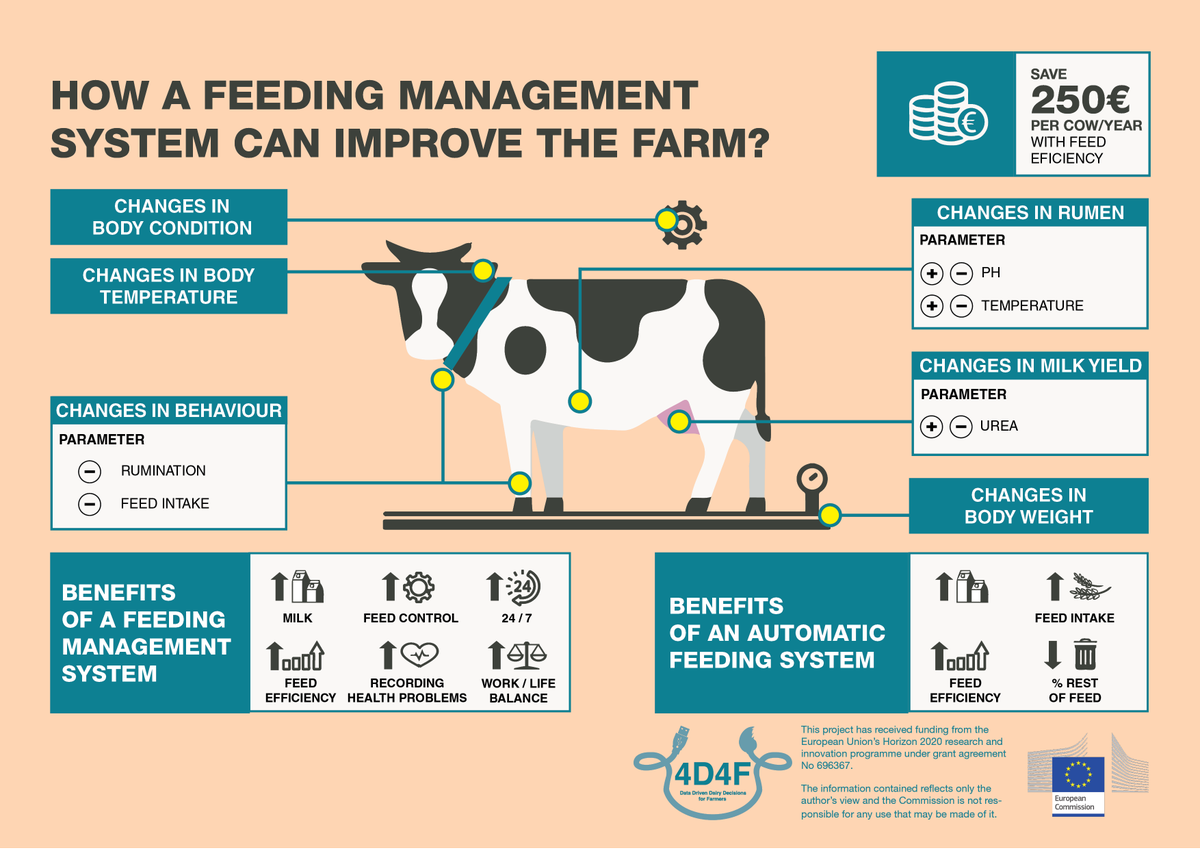 6 examples of content marketing for animal health and nutrition companies:
Write about animal health challenges and how to solve them
Write about animal health best practices and how to improve their health and performance
Write about animal feed types
Write about farm management best practices
Write about animal health services and improving farm profitability
Write about animal diseases and their management, vaccination, controlling outbreaks, preventive measures, etc.
2) Use paid ads to boost your content
Once you've created a piece of content that's engaging, use Google Adwords, Facebook, or LinkedIn Ads to promote it. This will increase its exposure and ensure that you're reaching the right audience.
PPC (pay-per-click) is one of the most cost-effective paid advertising strategies. It helps you reach people who are using transactional queries and are mulling to buy a product. So, when they click on the ad and arrive at your landing page, you can use a clear CTA to encourage them to sign up for your newsletter, purchase or try your product, or any other action. For instance, to improve email sign-ups and your distribution list, you can run a well-targeted social paid campaign. 
9 Digital advertising strategies for animal health and nutrition companies:
Conduct competitor analysis on how other brands are advertising and on which platform
Utilize PPC research tools like Ahrefs and SEMRush to know the minimum bid for keywords like "animal feed products", "animal nutrition products"
Write customer-focused ad copy
and create a compelling action-oriented landing page. Focus on how your product helps solve problems
Use user-generated content or images (UGC) for promotion or retargeting
Use analytics to monitor performance for future paid marketing campaigns
Explore banner ads, native ads, and social media ads
Use animal species-specific creative assets such as images and videos to improve Click Through Rate
Implement a B2B lead nurturing process to convert leads into customers
For a successful digital marketing strategy and long-term results, it is advised to have a healthy mix of earned and paid media.
3) Engage in social media conversations
Social media is key when it comes to digital marketing. As social media usage continues to increase, it has become the go-to place for commerce, information, and interaction, and connection. Social media marketing, in fact, can support your goals of improving brand awareness and increasing conversion. Start a Facebook page, post helpful information on Twitter and participate in LinkedIn Groups so you can join the conversation offline as well.
To streamline your social presence and marketing campaigns, you can also use social media management tools to create and execute your social media strategies, monitor performance, and leverage data to make significant improvements. 
Social media marketing for animal health and nutrition companies:
Connect on the platforms where your audiences are—Facebook, LinkedIn, Twitter, TikTok, Quora, Pinterest, Instagram, etc.
Create a Facebook page and regularly post information helpful to your target market
Post customer success stories on LinkedIn for other potential customers to find and read about how they used animal health products to improve their business
Participate in social media chats related to the industry you serve, so you can connect and have conversations with potential customers
Network with like-minded professionals through LinkedIn Groups
Host contests or giveaways to reach and engage your potential customers
4) Tap on the power of influencers and affiliate marketing
Affiliate marketing involves advertising using third-party creators or publishers who promote your product or generate leads or traffic in exchange for a commission fee.
Image source: BigCommerce
Some common types of affiliate marketing channels include the following.
Influencers: Influencer marketing can be considered a part of social media marketing and has been particularly successful on Instagram. Since they have a huge following, they can direct interested customers to your products or services through interactions, social media posts, blogs, etc. However, make sure the influencer is relevant to your industry or vertical. For instance, for the pet food industry or D2C pet food brands are already partnering with influencers.
Large media websites: These media websites promote your products to a large audience using banner ads or contextual affiliate links.This results in high reach and higher conversions. However, when it comes to the animal health industry, make sure to identify affiliates who reach out to your specific target audience.
Email lists: Although a bit old school, certain affiliates have email lists that enable them to advertise the products of the seller. Alternatively, some may utilize email newsletters containing links to your products, and they receive a commission when the customer buys the product.
Bloggers/ Vloggers: Bloggers or vloggers can capitalize on content and video marketing to improve conversions. They can write in-depth reviews or talk about unique aspects of your product to the target audience.
Microsites: These smaller websites are promoted on a partner's website or in the paid section of a search engine. They are different from the main site of the organization. Microsites target a specific group of people with content that is directly relevant to them. Because they have clear and easy instructions for what the visitor should do next, they often lead to more people taking that action.
5) Create email campaigns
Generate more interest in your business by sending emails to current and potential customers with important news or updates they'll want to know about. It won't be wrong to say that with email marketing companies companies can connect with their customers with a more targeted messaging through every step of their journey. Make sure you're tracking who's opening these emails and which links are being clicked on by using a tool like Marketo or HubSpot.
Email marketing campaigns for animal health and nutrition companies:
Start an email subscription list and share relevant animal nutrition blogs on a weekly or bi-weekly basis
Share industry news relevant to your customers
Share beneficial information and personalized content, like product discount codes so that keep them coming back
Be precise and concise in your emails
Email campaigns can be used for announcing sales, new product launches or promotions. Make sure they're personalized and that the email has a clear call-to-action so people know what action you want them to take
Personalize emails so the subject line will be more likely to grab attention and get opened
Track and analyze email campaign performance to get insights on when your email gets more responses, what type of content readers prefer, what type of subject lines improve the open rate, etc.
6) Conduct webinars
Webinar is a great way to connect with your target audience directly and showcase your industry expertise. You can use webinars to address your customers' pain points, explain or demonstrate your products, improve awareness about your offerings, and much more. Webinars not only help retain the attention of your target audience but also generate leads and improve conversions.
You should consider including webinars in your digital marketing strategy if you can help customers solve specific problems, have expert knowledge to share, want to show how to use your product, or want one-on-one interaction with your audience.
Webinar marketing tips for animal health and nutrition companies
Choose the right topic and an expert speaker to steer your webinar. You can consider expert speaker sessions, panel discussions, Q&A, presentations, interviews, etc.
Create an SEO-optimized landing page to promote your webinar and generate leads
Choose a webinar format and webinar platform that suits your needs
Choose the best time for the webinar so the maximum audience can attend
Promote your webinar on landing pages, website, emails, social media, and other third-party platforms for maximum reach
Lastly, make sure to send pre-webinar and post-webinar reminders and follow-ups to get the most out of your webinars
7) Be involved in industry link building
As an animal health or nutrition business, it's important that you're involved with industry link building. This means developing relationships with other companies so they'll want to mention your brand when talking about related topics online. For example, if you're a pet food company, try to get your name mentioned when an article is posted online about the 10 best dog foods.
7 Linking building strategies for animal health and nutrition companies:
Post a link to someone else's website within your own, so you'll be able to have a say in the content on that page
Comment on industry blogs and websites as well as linking out to other companies or experts in order to build relationships with them
Guest blogging is also another way to increase exposure for your brand and connect with potential customers through your writing
Write industry articles for magazines or other types of publications
Ask a partner company to supply your brand name in an article about their latest news or product launch. This will help you get more exposure on the Internet as well as show your own customers that you're involved in closely related fields
Find broken external links (404 pages) on other websites and provide an alternative link from your own website
Analyze your competitors' backlinks to understand what type of content attracts maximum backlinks. Are those listicle posts, how-to, industry expert articles, opinion pieces, etc.? Use this insight to create your own content and earn backlinks
8) Optimize your website for search engines
It's not enough to just have a website- you need to make sure people can actually find it when they search for content related to what you offer. Include a blog, make sure your pages are easily accessible, and optimize your site for search engines with the help of an expert. It is important to optimize your website to generate better ROI for your ad spend, improve brand visibility and awareness, and also establish the trust of your target audience.
9 Website optimization strategies for animal health and nutrition companies:
Break down your website into animal health products, animal species, sub-species, services, corporate, and other major categories.
Make sure your site is mobile responsive so people can view it from any device. Also, focus on a seamless mobile experience—improve load times, remove popups or interstitials, make it easier to find search box icon, provide filter or sorting options, condense the menu, add your CTAs above the fold
Build better backlinks. You can follow the back-linking strategies discussed above
Get familiar with your web analytics and track which pages are getting the most page views and which are not
Focus on on-page SEO. Make sure all your keywords, whether they're long-tails or short-tails, are showing up in the right places on your site. For example, if someone searched for "dog food," make sure you have a blog post that's relevant to this search so it'll show up when people look through the results
Improve website speed by using a CDN, minimizing redirects, limiting HTTP requests, and others
Revisit old content and update it with relevant keywords and updated information to improve SEO
Add high-quality relevant images wherever required and internal links
Link to your social media profiles from your website or blog, so more people can find you online through social media platforms
9) Invest in infographics
An infographic like 10 Fastest-Growing Animal Health Trends can be a great way to promote your brand. Not only will it get you noticed by potential customers, it'll also be shared quite a bit if you make it well enough. For an infographic that reaches your target audience and has the potential to drive a lot of traffic, try outsourcing the design. In fact, you can also use the infographic to show your expertise in the field.
9 Infographics best practices for animal health and nutrition companies:
Make it look professional and eye-catching
Create infographics based on key search results
Make sure infographics have embed code or are easily sharable on social media to improve the reach. You can also add alt-text to your infographics to make them easy to access and search. A sharable infographic can help boost your backlink profile.
Include plenty of graphics that relate to your brand or industry
Use a catchy title
Present data in a way that's easy to read and understand for your customers. Try using numbers throughout the infographic instead of just bullet points and include some relevant statistics while you're at it
Try using plenty of quotes to attract attention and make it shareable
Include a call-to-action at the end of your infographic so people can visit your site or shop for related products (like supplements, grooming items, etc.)
Try repurposing existing high-performing content into an infographic
Image source: Feed Strategy
10) Use a local SEO strategy
If you have multiple locations, be sure to include that information on your website and on Google My Business. This makes it easy for local customers to find your company and helps you show up higher in search engine results too.
5 Local SEO Strategies for Animal Health and Nutrition Companies:
Claim your free Google My Business listing to include all the information that an online customer might want to know, like your address, phone number, hours of operation, and website
Add a map to show customers when they're searching where you are in relation to their location so they can stop by more easily
Include keywords throughout your website, for example, by using "Philadelphia animal health" instead of just "animal health."
Add social media profiles to your local listing on Google My Business so you can stay connected with potential and existing customers. Get familiar with your analytics here too to learn what's working
You should also add a unique phone number specific to each location to make it easy for customers to find your nearest location
11) Use video marketing
Videos like Pet Food Industry In Review are a great way to showcase your brand and key points related to what you offer. Focus on creating valuable and informational videos for your target audience. Make sure these videos appear on YouTube, Facebook, and other social media sites.
11 video marketing strategies for animal health and nutrition companies:
Don't just post videos. Make sure you're also getting subscribers and sharing your videos on other social media platforms and your own website too.
Repurpose your long videos into shorter clips and teasers for social media
Invest in short-form videos as they become more popular on with Instagram Reels, YouTube Shorts, and TikTok
Consider collaborating with partners or influencers to tap into a larger audience base
Use an engaging thumbnail with the video title and attractive image to get attention
Optimize your videos for mobile
Improve video discoverability on search engines by focusing on keyword usage in meta titles, meta descriptions, etc.
Use videos to show off how your products work, ways they can benefit customers, etc. For example, if you sell dairy, pig, equine, or beef health supplements, use a video of all the benefits those supplements offer instead of just telling people about them.
Use testimonials and quotes from customers or experts in the animal health industry to show that your products are reliable.
Include a call-to-action at the end of each video asking people to subscribe to your channel, like you on Facebook, follow you on Twitter, etc. It's also helpful if you put a link to your website at the end of each video so people can contact animal nutritionists, book a sales call or set up a consultation.
As you go along, keep track of which videos get the most views and what types of videos are popular with your audience to learn more about what they respond to so you can create similar content in the future.
12) Hire a professional digital marketing agency
If you're not sure how best to approach a digital marketing strategy, enlist the help of professionals who are experienced in what works. While there's no one perfect path to reaching your target audience, these companies will have years of experience when it comes to providing solutions that work for businesses like yours.
13) Track your results
Measure everything- who's signing up for your email campaigns, how many people are viewing your website and so on. This will allow you to see the success of each strategy so you know what to continue doing and what needs a revamp. Some important KPIs (key performance indicators) that you can track for your digital marketing efforts include the following.
Image source: Semrush
14) Use SEO services
Since Google is the number one search engine in the world, it's important to make sure your site is optimized for SEO. This will help you rank higher and encourage more people to visit your website.
7 SEO strategies for animal health and nutrition companies:
Audit your site's exciting content, identify crawling and indexing problems, and benchmark your current SEO performance
Keep your site updated so it doesn't lose any credibility. Having outdated content or pages can make you look unprofessional
Add keywords throughout your website, for example, by using "beef animal health" instead of just "animal health."
Use an SEO expert to optimize your website and get familiar with analytics.
Study the market- see what your competitors are doing to improve their SEO and try to outdo them.
Create plenty of web content- having an abundance of material will help get you a higher ranking on search engines and allow you to reach more people. For example, if you sell cow care products, post blog entries about ways to keep cows healthy. When you post articles like these, include keywords to get yourself ranked on Google search.
When creating content, build topic clusters as they help search engines recognize the hierarchical structure of your website and confirm your expertise in a particular subject area.
The digital marketing landscape can be complicated, but with these 10 strategies, you'll be able to build a strong online presence that will ultimately influence your bottom line. Implement each of them so you can grow your animal health or nutrition business and stay ahead of the competition.
We've covered a lot, but it's understandable if you're still left with questions about digital marketing or what strategies you should start using for your company. If that's the case, don't hesitate to contact us.
Did you find this article valuable?
Support Anand Iyer by becoming a sponsor!