Real estate owners have been using digital marketing for years to get their properties noticed. What's new is that digital marketing is now more important than ever before because it has become an essential part of the buying and selling process. Digital marketing can be used to generate leads, offer people a chance to see what you have to offer without wasting time in person, and even help with assessing property value.
In this blog post, we will cover why digital marketing is important for real estate and 10 strategies to help you get the leads you need.
Why is digital marketing important for real estate?
When you think digital marketing, think of the digital footprint that your business or brand has online. The digital footprint can include social media accounts, website traffic, blogging and podcasting efforts, local SEO listings and more. Basically it's everything that people know about your business when they don't actually have to be in front of you.
Things have completely changed in the digital age. In fact, 40% of all digital media time is spent on social media alone. It's true that digital marketing has become more important because people spend more and more time online.
But that's not even the main reason digital marketing is so powerful for real estate owners now. The digital age has changed how people search for local information. People are now able to find everything they need online without ever needing to pick up the phone and call someone.
Other things have also contributed to digital marketing becoming even more important for real estate owners. There is way more competition out there than before, meaning that digital marketing is necessary if you want to compete. The digital age has also changed the way that people search for properties. Instead of getting in their car and driving around neighborhoods, people are able to access digital listings and take a virtual tour first before setting foot in person.
10 digital marketing strategies that realtors can use to maximize leads
Create email campaigns with a purpose.
Email marketing is one of the most overlooked tools in real estate. Email campaigns can be used to generate leads, offer people a chance to see what your company has to offer and even help with assessing property values.
Try emailing homes sellers that have a similar listing price or target homebuyers who are interested in other listings you have available. One email campaign can reach out to multiple parties and drive them all back to your website.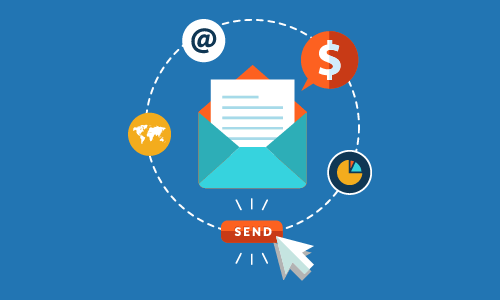 Email lead nurturting campaigns are a valuable tool for connecting with new leads and staying relevant to past clients. However, it is important that your content be tailored specifically to the client in order for them to open up emails you send out.
Develop a website that is user-friendly
Having a website presence is now more necessary than ever before. However, having one website isn't enough these days. You have to make sure your website is user-friendly so that you can generate leads and keep them coming back.
A website that's easy to navigate through helps potential clients learn more about you, what your company has to offer and why they should choose you over other local listing agents.
Your mobile-friendly website should include the following content in order to give your clients a great experience:
A list of all new listings, so they know about every property that catches their eye. Content that will guide them throughout an entire home buying process from beginning to end; links for relevant moving services such as lawyers and movers, which can help make this stressful time easier on both you and your client.
Finally, consider implementing a live chat feature on your site! This is when real estate agents come into play – after all, it's important people have immediate access at any hour day or night if need be to ask questions without having scheduling appointments first too!
Provide helpful real estate tools on your website
Tools like a mortgage calculator are in high demand. Some widely searched calculators on the web include: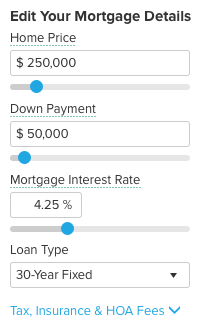 Investment property calculator, Mortgage payment calculator, FHA mortgage calculator, Best mortgage Calculator.
Pay per click advertising for real estate
Pay-Per-Click is a great digital marketing option for real estate professionals looking to generate new leads based on paid ads that get clicked every time. It's an excellent strategy because it offers the opportunity of targeting potential clients who might be genuinely interested in your offerings, as they only pay when someone clicks through their ad.
Often PPC can be targeted toward individuals who have searched related keywords in Google or another search engine.
This pay-per-click advertising strategy can be used to get the word out about properties as well as help with determining value and lead follow-up. Whether you choose to pay per click for leads or pay per click for views/impressions, pay-per-click advertising will give you more exposure than ever before and in turn generate a higher number of leads.
Content marketing for real estate
Content marketing for real estate is another tool that can be used to generate leads as well as offer people a chance to see what your company has to offer.
This content marketing strategy involves creating content that's informative and relevant, such as content that tells potential clients about the neighborhoods you cover, property tips, agency information and content about real estate trends and events.
Content marketing is a lot more than just creating content that you think people will like, it's also about making content that search engines find relevant too. So make sure you add content that targets all of the above points as well as content marketing keywords and using SEO best practices when writing content to target specific key phrases.
Google wants to offer the most relevant information possible and in this case, it means returning local results. To create a presence for your real estate business online you can target specific landing pages at people in your city with answers they might be looking for like 'house for sale in Texas' or which house buying laws apply locally. If you produce content that is highly localized, less competitive keywords will rank easily as well!
Search Engine Optimization Strategy for Real Estate
Choosing relevant keywords is one of the most important parts of any seo strategy. The seo strategy for real estate should be focused on long tail key phrases as oppose to short ones because they are far more specific and targeted. In addition, seo will help ensure that your website has a higher chance of ranking on Google searches.
SEO best practices include:
– Conducting seo audits on websites with higher search engine rankings than yours.
– Analyzing the competition's seo to help maximize the seo of your own site through key phrase research and analysis.
– Creating original seo content that is not only informative but also targeted toward seo keywords.
Local SEO for Real Estate
Local SEO is one of the most important aspects for any business looking to grow. There are many nuances, but it's worth investing in if you want your name, location and contact information on Google Maps – which will help prospects find out who they're dealing with quickly as well as making sure you have a consistent NAP across all channels so that search engines can see that everything matches up.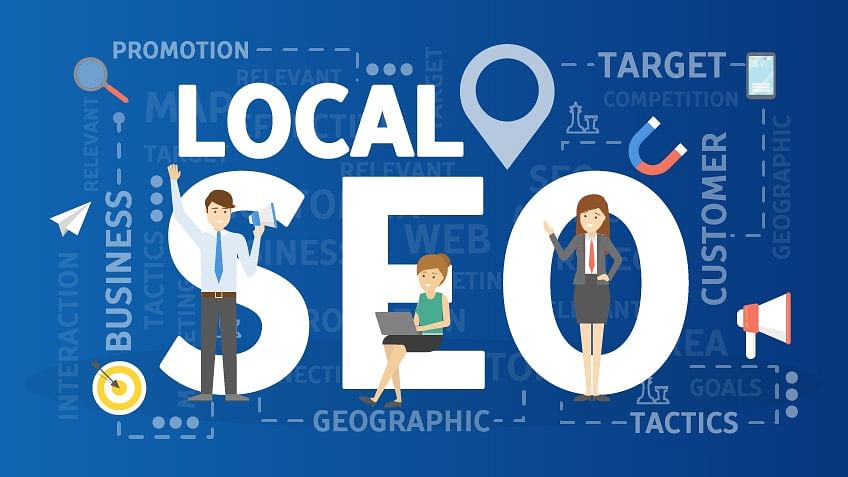 You should use some local SEO tools to make this process easier too! Check out our post "The Top Local SEO Services Checklist" to learn more about what these programs entail and how valuable an investment they may be for your company.
A single listing on a local directory can increase your traffic and visibility. This is why it's important to make sure you get listed in as many of them, especially the most popular ones like Zillow or Trulia. Also remember that being found by these sites will give your site better search engine authority which helps with rankings too!
Leveraging Social Media for Your Real Estate Business
Social media sites like Facebook and Twitter have quickly become two of the most popular platforms on the web today, as people from all over can come together to share their thoughts and ideas publicly in order to connect with others.
Whether you like it or not, social media is a powerful tool that can be used to create new connections and increase exposure for your real estate business.
Posting on social media sites can be used to share properties or links to relevant content that might interest your audience while also serving as a way for you and your team members to engage with potential clients directly. You should post often in order to increase the number of people following you, but don't forget how important it is to make sure that everything you post is of high quality as well.
You can share property photos, home renovation ideas, testimonials from happy real estate clients and highlight major milestones for an increased chance at engagement!
Marketing Automation for Real Estate
Marketing automation is an important tool for real estate professionals that can be used to help save time and increase efficiency. This marketing strategy involves collecting data from potential clients through automated processes such as lead capture forms, online surveys or interactive videos.
Once you have these leads stored in your system, the next step is making sure that you follow up with your leads through email campaigns, text messages and social media engagement.
Real estate marketing automation takes the mundane, time-consuming tasks of a realtor and automates them. With many customers to manage at once, you have so much going on in your day.
You've got follow ups with leads, emailing new clients for listings they might be interested in seeing; booking viewings for other clients while also updating social media posts or running ads and responding to emails from fellow agents—but don't worry because these types of tedious manual labor can now all be successfully automated!
Marketing automation will make sure no one falls through the cracks by simplifying processes which is great news not only for busy realtors but their clientele as well who are looking forward to an enhanced customer experience.
How Much Does Real Estate Digital Marketing Cost?
The amount of money you should spend on marketing will depend entirely on how much income and resources are available to invest. Most experts recommend spending about 10% of your commission earnings, but the actual number varies depending upon a wide variety of factors like location or industry type.
Determining a Real Estate Digital Marketing Budget
A lot of companies will spend anywhere from 8-12% on marketing. However, most people don't know what they're spending money on! For example, out of the company revenue that is allocated to marketing expenses for any given year (8-12%) about 60% or more should be put toward digital advertising like social media and search engine optimization.
There are many different options when it comes to marketing for a real estate company. The most popular is digital marketing, which can be used in various ways such as social media and search engine optimization. These tools should help you get started thinking about how your business can leverage the power of the human brain to drive more sales with less effort! If all of this sounds intimidating and you want help enacting these principles, let us know. Our team of experts are ready and waiting to partner with you to create a stellar SEO or marketing plan that drives sales by considering how your customers think.
If you want to find out more about how we can help you with real estate digital marketing services or if you're ready to take the steps needed to create your own marketing plan, please contact us!