The global Software as a Service (SaaS) market is growing significantly and is estimated to be valued at USD 381.21 billion at a CAGR of 17.3% by 2030. The COVID-19 pandemic has accelerated the adoption of SaaS for better scalability, flexibility, and remote accessibility. With multiple big and small players competing in the digital and offline world, it is time to ace your SaaS SEO strategy.
So, let's get started on your ultimate guide to Saas SEO strategy!
What Is SaaS SEO?
SaaS SEO involves increasing the traffic to a SaaS company's website organically, utilizing the techniques and strategies that help improve the ranking on Google SERPs for relevant, targeted keywords. This includes working on different aspects of SEO including on-page SEO, off-page SEO as well as technical SEO as part of your inbound marketing efforts.
Many companies also invest in performance marketing which includes paid ad campaigns, affiliate marketing, etc. for acquiring customers. However, these acquisitions can be costly. Moreover, when you reduce or put a hold on paid advertisements efforts or budget, it may impact the website performance.
This is where a robust SaaS SEO strategy can make a difference. Saas SEO is not much different from SEO for other industries or businesses as visibility on search engines (Google) primarily depends on the following ranking factors:
Backlinks
Relevance and quality of the content
Mobile-friendliness of the website
Page speed
HTTP
Intrusive interstitials and much more
You can also explore more about Google RankBrain Algorithm and how it impacts SEO strategy.
Saas SEO strategy can help you reach out to audiences who are
Looking specifically for your software
Searching for software which is very similar to yours but not yet decided on buying
Searching for prices or deals on software like yours to buy
Looking for information the software to just read or acquire knowledge and may buy in future
Why Is SEO Important for SaaS Companies
A successful SaaS SEO strategy along with your performance marketing and outbound marketing efforts can make you stand out from your competition. Here's why SEO is so important for SaaS companies.
#1 SEO can support sustained exponential growth for your SaaS website
Evergreen SEO-optimized content can help SaaS businesses achieve sustained growth over a period of time. The more high-quality and fresh content you create, the more traffic will be driven to your website month-on-month. All you need to do is
Create valuable content with the target keywords
Earn links by promoting this content
Utilize the performance data to optimize your content and improve metrics
Use a different set of keywords to create content
#2 SaaS SEO can help increase conversion from different channels
Since search engine optimization involves creating a wide variety of content, it can also be used for social media marketing, email marketing, as well as paid campaigns. You can promote that content for backlinks to drive referral traffic, thus engaging your audiences across different marketing channels.
#3 SaaS SEO can lower your cost-per-acquisition or CPA
If you are running a paid campaign (PPC or social media), you will notice that the cost per acquisition increases over a period of time as the number of audiences becomes limited. Especially, when you have been running optimized campaigns, you can't reduce CPA after a point. Whereas with a strong SEO strategy, SaaS businesses can reduce CPA over a period of time.
Understanding Your Audience's Problems and Their Persona
The foremost step in strategizing your SaaS SEO is to identify your target audiences' problems and their persona. This can help you create a targeted content marketing strategy for your conversion funnel. You can share content as per their needs and issues to inform them about how you have the solution to their problems!
It is all about sharing the right message with the right audience.
Your keyword research can make it or break it! Search keywords based on the customer journey, starting from the top of the funnel to the bottom of the funnel to create content that makes sense for your audiences.
A good starting point is to identify the intent of your customer at each stage to drive your keyword research. Here is an example from Journey Engine that you can explore.
Step-By-Step Guide to Creating SaaS SEO Strategy
Without further ado, here is your step-by-step guide to SaaS SEO strategy.
#1 Define your SaaS SEO goal
The goal can look something like "increase website traffic by 100% in one year", "generate 800 sign-ups from organic search in Q4, or "generate USD 500,000 revenue in organic search over 6 months".
These are SMART (Specific, Measurable, Achievable, Relevant, and Time-Bound) goals.
Moreover, understand and track different types of metrics that will help you achieve these goals. For instance, for SaaS KPIs, you may need to take into account MQLs (marketing-qualified leads), MRR (monthly recurring revenue), ARPU (average revenue per user), CAC (customer acquisition cost), etc.
Without a defined goal in place, you will not be able to create targeted SEO efforts.
#2 Define your target audience persona
Any SaaS company needs to clearly understand who you are targeting and what are their problems. Here's how you can build a customer persona.
Explore your contact database to identify trends about your customers and the content they consume.
Utilize forms on your website or surveys to capture information.
Take feedback from your internal or sales team.
Interview your customers.
Here is an example of what a buyer persona may look like.
#3 Understand your direct and indirect competitors
Understanding your direct and indirect competition and their SEO strategy can help you uncover what is working or not working for them.
Direct competition can include SaaS companies which are offering the same product as yours, whereas, indirect competition includes players that are helping solve the same problem with a different product.
To dig deeper into your competitors, you need to figure out which pages are receiving the highest organic traffic and what are top-performing keywords, estimated organic traffic, number of indexed keywords, as well as the difference between branded versus non-branded traffic.
You can also analyze their backlinks and from which sites they have earned them. You can make use of various tools such as Semrush, WordStream, Google Keyword Planner, Spyfu, Ahrefs Site Explorer, Google Alerts, Moz's Link Explorer, and others.
#4 Define the problems and drive the keyword research process
As discussed earlier, identify the problems of your target audience and drive your keyword search based on that. Consider keywords that align with the goals or challenges of your buyer. This will help you create targeted content for the entire SaaS sales funnel.
You may start by making a list of questions being asked, problems they are facing, a list of topics that are being shared, etc.
The following can be a good starting point based on identifying target keywords based on the intent.
#5 Optimize landing pages based on your keyword search
Keywords are not only critical for your website but also for commercial pages including landing pages. They act as a gateway to your product and its features and should have a level of personalization or localization to attract the right customers. This can be done with the help of keywords.
It will not only help drive traffic for improved conversion but also make sure your audiences are getting what they are searching for. Since your potential customers may be looking for a solution that is similar to yours, it is important that you use keywords or phrases that align with the search intent.
However, make sure you SEO-optimize the following based on your primary and secondary keywords.
Title tag
URL
Meta description
Content
Alt text of images
You can make use of various keyword tools to streamline your search and optimize the landing page for featured snippets as well. Also, don't let the opportunity to create backlinks go waste!
#6 Plan keywords for the bottom of the funnel
The ultimate goal is to improve conversions. So, make sure you are targeting the right content at the bottom of the funnel so you can sway your customers in the right direction. At this stage, they would be comparing different products.
For instance, <your product> vs <competitor product>. Here you would want to highlight why yours is a superior choice. Such searches can help you convert potential customers. Many SaaS companies also create a comparison page. So make sure, you cover all the bases with comparison keywords!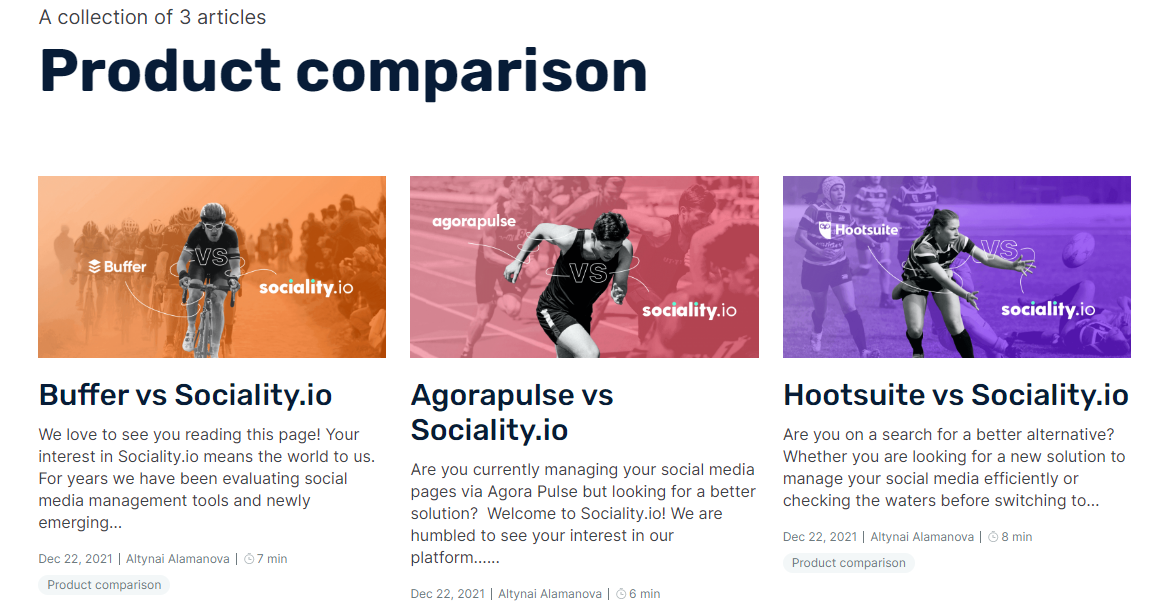 #7 Focus on creating relevant and great content
Most successful SaaS companies have a great content strategy that makes them stand out from their competition. This applies to website content, blog content as well as product content.
"Better than your competitor" content means that your visitors should find the right answers to the queries they are looking for in an easier and more user-friendly way.
Make sure your content is in-depth and accurate and contains images and videos to increase engagement. Also, focus on the content's readability and formatting so it is easier to read on both mobile devices and desktops.
Longer content is always a good starting point but do not just write more than what your competitor has written. The idea is to understand the search intents of your visitors and then work on how you can make the already existing content better.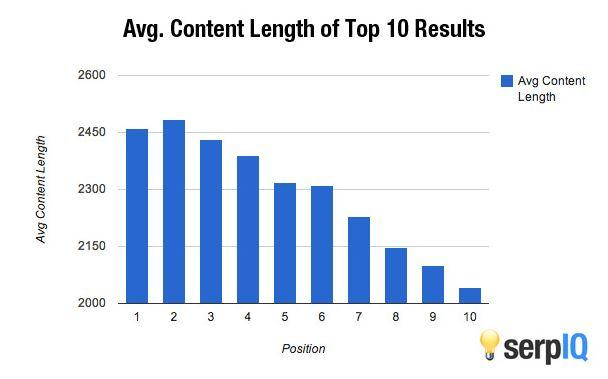 Moreover, to differentiate your content, you can take support from subject matter experts, SaaS product experts, etc.
#8 Work on your technical SEO and on-page SEO
Technical SEO and on-page SaaS SEO are equally important as your content. Search engine rankings of your website depend on various factors such as page experience, page speed, quality of backlinks, inbound links, outbound links, domain authority, image optimization, on-page optimization, and many more!
It is, therefore, important that you ensure the "technical wellness" of your website. You can run a site SEO audit to uncover gaps in technical SEO including crawling, indexing, lost links, broken links, schema markup, page experience signals, mobile-friendliness, interstitials, hreflang, etc.
#9 Earn high-quality backlinks

Backlinks help SaaS companies rank better especially when created for competitive keywords. Moreover, it helps you drive referral traffic and establish your expertise in front of your customers, That's why your link-building strategies should be on point.
A SaaS business can improve the backlinks strategy by exploring digital PR, guest posting, broken link building, resource link building, unlinked brand mentions, etc.
You can also consider using link-building tools such as Semrush, Ahrefs, Linkody, BuzzSumo, and many more!
Final Words
For a SaaS business, an SEO strategy, when crafted and implemented successfully can help grow your digital presence exponentially! Start exploring the power of keywords, high-quality content, backlinks, optimization and much more to reach your SaaS SEO goals.
To know more about how SaaS companies can power their SEO strategies, get in touch with us today!