Google is the most visited website in the world with a market share of almost 92%. If you are still ruminating over how to get the most out of Google Ads, then the last nudge can be the latest data that shows that Google handles over 8.5 billion searches per day. Undoubtedly, Google is an integral part of everyday life and the inception of Google Ads about 20 years ago has offered it the advantage and experience in paid marketing.
Businesses and digital marketing professionals, thus, rely on Google Ads campaigns to target ads to the right audience and control costs. With a keen focus on helping you improve Google Ads strategies, we have compiled the top 15 best practices to optimize your campaigns for maximum audience reach and conversions.
Types of Google Ads Campaigns
There are five types of campaigns on Google Ads. Let us briefly discuss each type.
#1 Search Ads + Responsive Search Ads
These are text ads that appear on the Google search results page. Easy to set up, Search Ads offer highly specific targeting, and drive online sales, leads, or website traffic.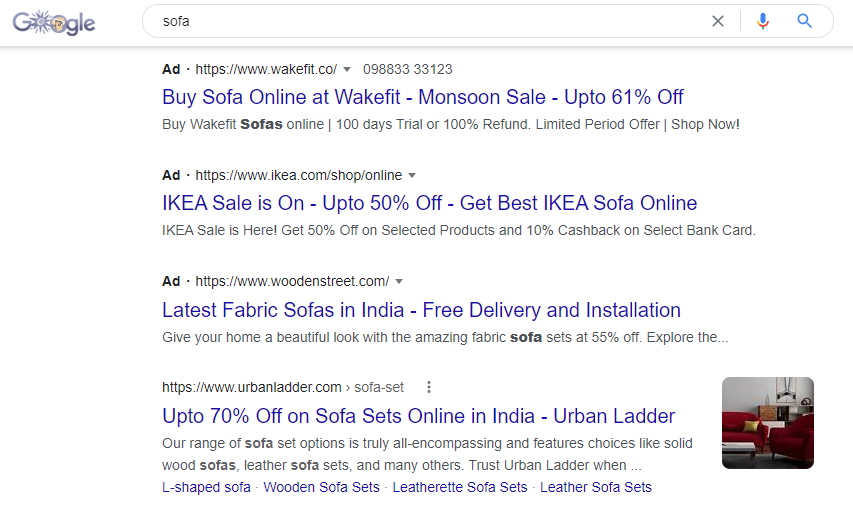 Responsive Search Ads allow you to use multiple headlines and descriptions when creating an ad. Google tests the different combinations to assess which one is performing the best. This helps you match your ad to your audience's preferences to help improve performance.
#2 Display Ads
Google Display Network (GDN) is a collection of websites, apps, and Google-owned platforms including YouTube that allows you to display ads that are visually engaging. You can create impactful ads that showcase your brand or product, use the visually appealing call to action, and utilize data segments to show ads to audiences who have already visited your website or app.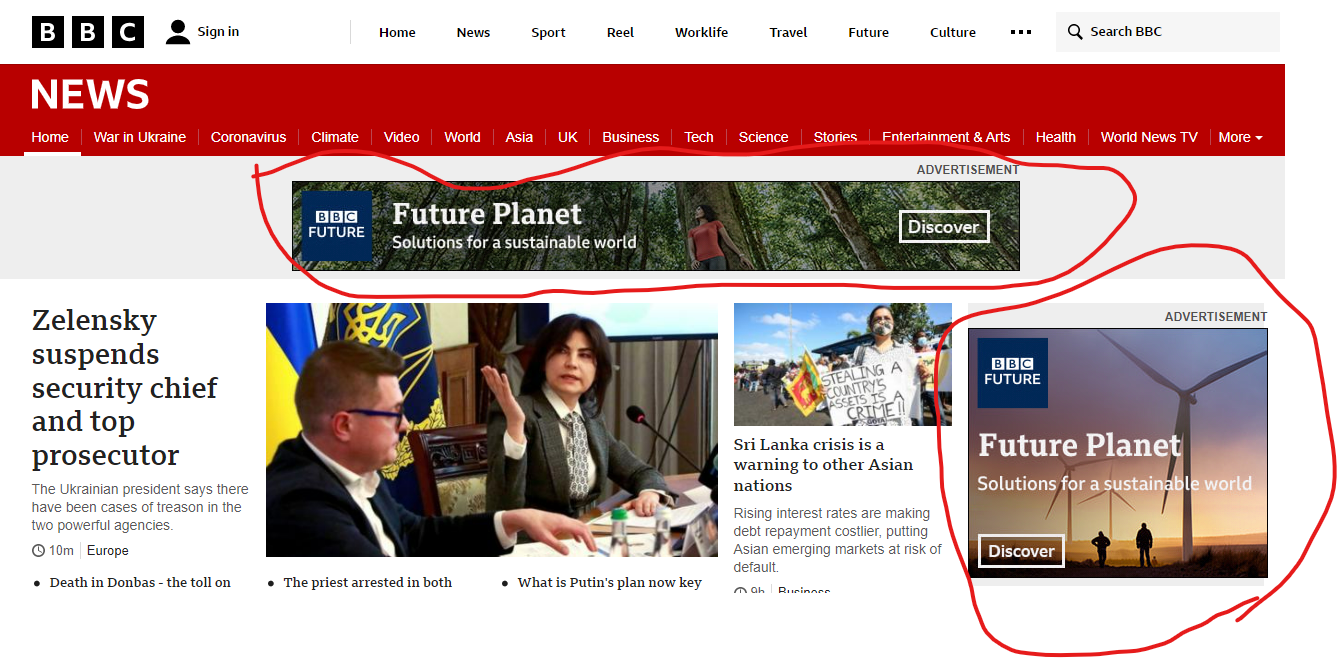 #3 Video Ads
You can use these Video Ads on YouTube and other websites to boost your sales, increase brand awareness, and drive conversions.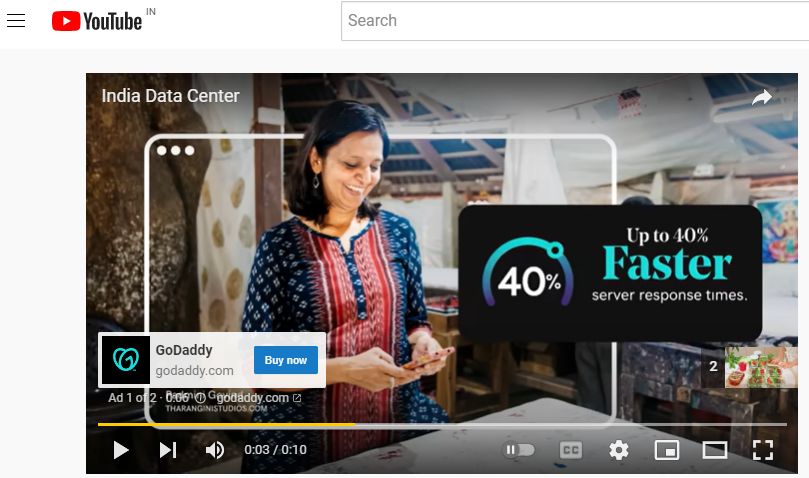 #4 App Ads
You can use this type of ad campaign to increase the number of new users or installations for your app or drive sales within your app on Google Search, Google Play, YouTube, Discover, and over other millions of sites and apps. Easy to set up and manage, these types of ads also support multi-channel marketing.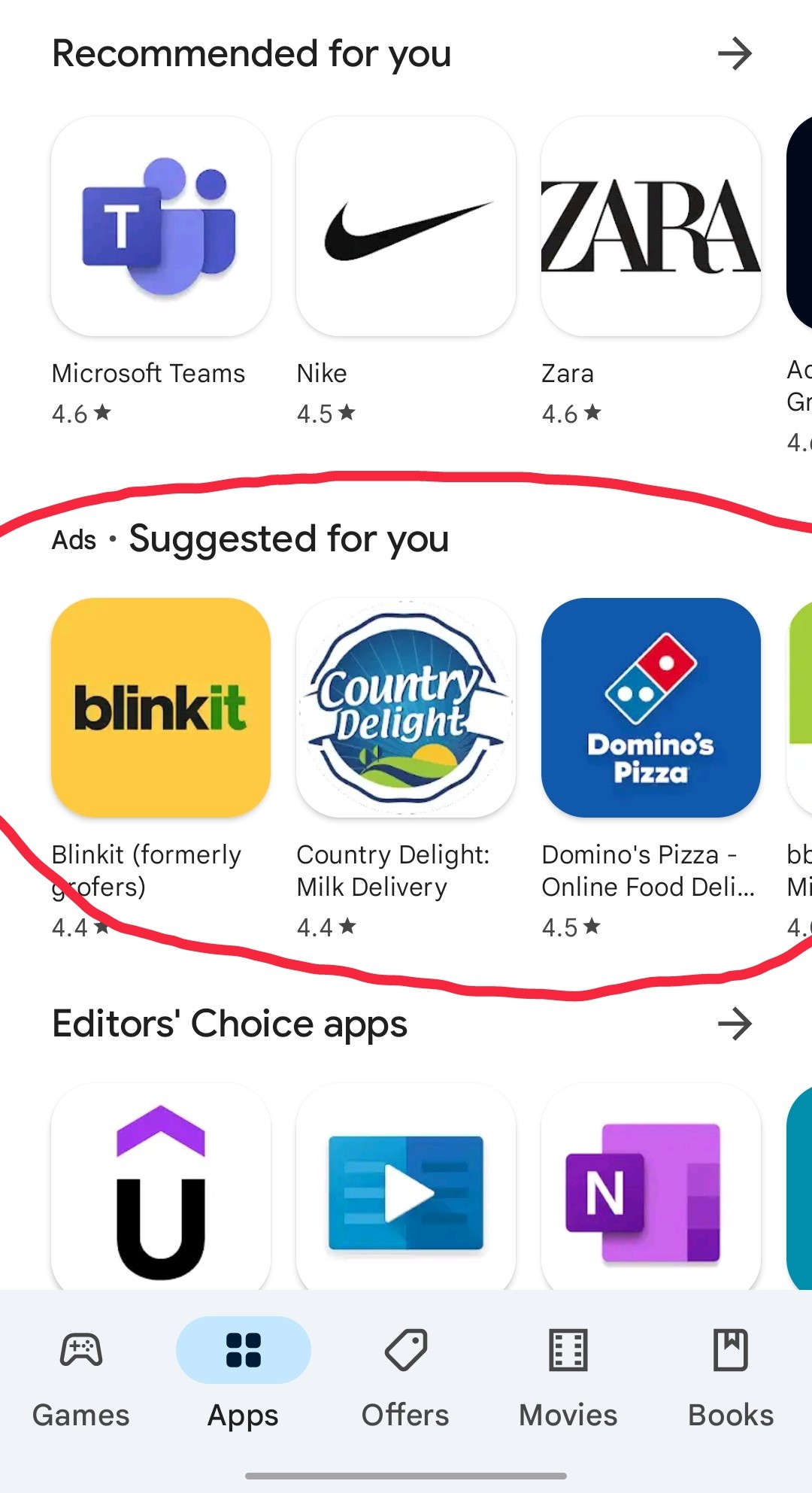 #5 Shopping Ads
These ads are ideal for retailers and sellers who want to sell their items or products. These ads appear in the Google Search results as well as under the Shopping tab. You can use visually appealing product images to boost sales and bring people to your website.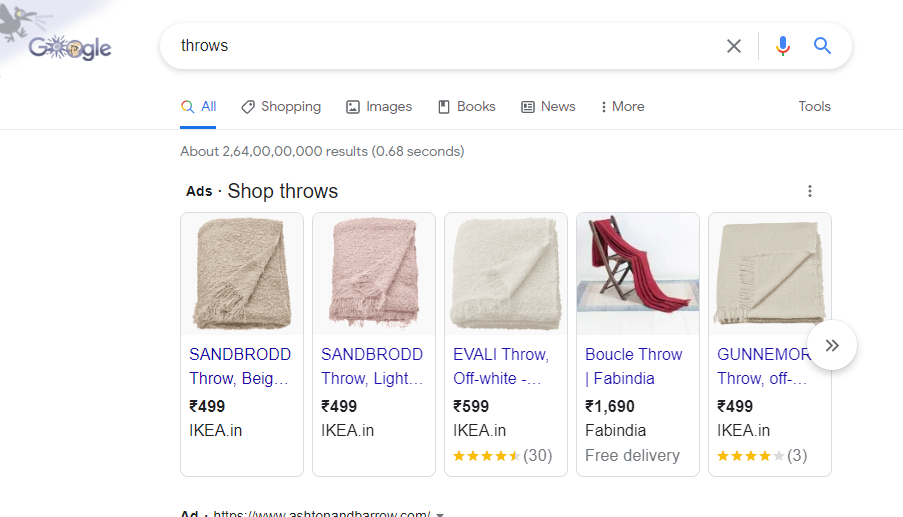 Google Ad Copy and Ad Extensions
Your ad copy will comprise a headline and description. The priority should be to make your ad click by aligning it with the user's search, using the target keywords, and addressing the pain point of your target audience.
You should also make use of the ad extensions as they are free! Plus, they help you provide additional information to your audience. The extensions include the following:
Sitelink extension: You can use this to make your ad stand out and provide additional clickable links to your website.
Call extension: It allows you to add a phone number in your ad to help interested audience contact you.
Location extension: It allows you to share your location and telephone number to help users find you on Google Maps.
Offer extension: You can use this to attract attention to the latest offer you are running.
App extension: It allows you to share the link of your app in the ad to encourage installations for mobile users.
Source: The Creative Momentum
12 Google Ads Strategies for Winning Campaigns
Advertising on Google is not like a one-shot success and requires iterations and optimization for reaching your goals. Here are some best practices and strategies to help you create a winning Google Ads campaign.
#1 Integrate your CRM with Google Ads
Most businesses or enterprises use a CRM to track the lead flow and contact details. Integrating it with Google Ads can help you keep all the relevant data in a central place, assess which campaigns are performing well for your target audience, optimize keywords, analyze return on investment (ROI), and much more.
#2 Use UTM code
It is advisable to add UTM codes at the campaign level in Google Ads. Most importantly, avoid adding UTM codes for the URL of each ad. These codes help you track all activities associated with a specific link, thus, helping you know which campaign is performing and optimizing to improve KPIs. You can also consider using Google's UTM Builder.
#3 Track conversions
To begin with, decide on what type of conversion you want to track. For instance, phone calls, newsletter signups, app installations, purchases from the app, website actions, button clicks, and others. You can also track multiple conversion types and even conversion sources. For this, you would need to set a unique or different conversion action.
#4 Revisit your bidding strategies
You can either use smart bidding or manual bidding strategies.
Smart bidding strategy: You can automatically adjust your manual bids for clicks (which are performing well or not) by using enhanced cost-per-click (CPC). Usually, it is advised when you have fewer conversions. In other cases, you can go for Target CPA (cost-per-action) or Target ROAS (return-on-ad-spend) bidding.
Manual bidding strategy: When managing your campaign bid manually, it is suggested to set a maximum CPC bid.If your campaign is performing well, you can consider increasing your bid to reach more target audiences and improve the ad's position. You can also modify your bidding strategy based on your data segments with different membership durations.
#5 Improve your quality score
The quality score determines the ranking of your Google Ad. A lower quality score means fewer people will be viewing your ad which means lower conversions. Google gives you a quality score but you have to optimize your ad to improve the score based on the following:
Modify your ads to match the keywords and try grouping or categorizing your keywords based on themes to increase their relevancy.
The same ad cannot address all your keywords. Make different ad groups and then identify those ad groups that are using such different keywords. You can consider splitting your ad groups into multiple ad groups to match your searcher's intent.
Try improving click-through rate (CTR) by adding an attractive CTA, making the ad more specific, highlighting the unique benefits of your product or service, etc.
Optimize your landing page by making it consistent with the ad used, aligning with keywords, making the landing page mobile friendly, improving its loading speed, optimizing your key message to give what your users want to read, etc.
#6 Improve the landing page experience
Undoubtedly, the landing page experience affects the rank of your Google Ad. Here are some best practices to help you do the same.
Make sure your landing page has relevant information about what your potential customers are looking for. Focus on the design, loading speed, and the product and service information—a poorly designed page will leave a bad impression and affect credibility.
Keep it simple, easy, and straightforward, even on mobile devices.
tailor your landing pages according to your ad groups. Using a generic landing page means more drop-offs.
Use similar keywords in the landing page that you have used in your ad campaign to deliver a unified experience to your visitors.
Use a strong call to action. The best practice is to use the same words that you have used in your Google Ads.
Highlight the same offer on the landing page as in your ad. For instance, if it is free delivery or a first-time buyer discount, stick with it for consistent communication.
Use the language and tone that resonates well with your customers.
Consider using ad groups to narrow down your focus. For instance, if there are certain products and offers that can be added to a campaign within the same ad group, then do it for driving sales.
Avoid pop-ups but use bullet points and listicles. Use big buttons for your call to action and make it easily sharable!
#7 Use responsive display ads
Using these responsive display ads can help you save time by automatically changing the size, fit, as well as format according to the space available on the websites. For instance, it can adjust as a banner on one site and dynamic text on another.
#8 Consider location and language targeting
Now, your users may know multiple languages and access the ad from multiple locations. This means you need to account for these settings in your campaign too and select/target the languages of your target audience. Also, make sure to target the location where your customers are.
#9 Decrease the duration of your data segments to target the most recent visitors
When you would want to increase the number of conversions, you can try decreasing the duration of your data segments to target the most recent visitors. However, with this change, you can decrease or limit the number of people your ad can reach.
At this stage, you should also set a frequency cap on the number of times your ad will appear for your audience. This will help keep the ad content interesting for them but may decrease the number of impressions of your ad groups.
#10 Avoid broad keyword terms/phrases
Using too broad keywords means your ad will be shown to an irrelevant audience, leading to few clicks and high spending. You need to revisit your keyword research and make adjustments to match your users' search. It is not a one-shot process and you need to remove, add or modify the keywords to get the winning set.
#11 Use negative keywords in your campaign
Negative keywords prevent your Google Ads campaign from appearing when the keyword or phrase is matched or triggered. However, it is important to note that negative keywords work more effectively on Search Network and not on Display Network. Also, consider where you want to add negative keywords—a campaign or an ad group.
Again, you need to revisit your negative keyword research to tweak, add or remove as you get new information on performance.
#12 Exclude the website from the campaign
There may be an instance wherein you are spending a major portion of your on one or two websites that are not leading to high conversions. In such cases, you can obviously decrease the bid on that website but also exclude it from your Google Ads campaign.
Now, there may also be a case where a few websites will be performing well and giving a low CPA. In such a case, you may want to increase your bid. You can use conversion tracking to know the number of conversions from each of your Google Ads camping.
Final Words
Given the reach and ROI, Google Ads should be a part of your paid digital marketing campaigns. Experiment with the tips shared with you and keep revisiting your strategy to improve your performance. There is no easy route but use the advanced Google Ads strategy for your business that drives more leads and conversions.